Radio Addenbrooke's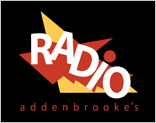 In doing so we provide companionship and light relief to patients by providing a unique free radio service that encourages patient participation and is run with the needs and taste of patients in mind. 
Radio Addenbrooke's is run by 30+ volunteers, age range 16 to 80+ years who gain great satisfaction from meeting patients and playing their music requests.
Would you like to join us?
How to apply:  www.radioaddenbrookes.co.uk
Could you help?
Our volunteers make a real difference to patients and staff.
Volunteering opportunities
Exciting volunteering roles available now.