Macmillan Cancer Services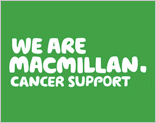 More specifically, volunteers are fundamental to improving the patient experience in the Cancer Directorate at Addenbrooke's.  Our vision for volunteering is:
• To improve the overall patient experience and outcomes
• To provide volunteers with a positive volunteering experience through role development, appropriate training, support and supervision
• To provide more effective support to the clinical team, working together to improve the quality of care
For further information:
MCISS Tel: 01223 274801
Office Tel:  01223 274421
Website:  www.macmillan.org.uk
Could you help?
Our volunteers make a real difference to patients and staff.
Volunteering opportunities
Exciting volunteering roles available now.