Haematology Day Unit volunteer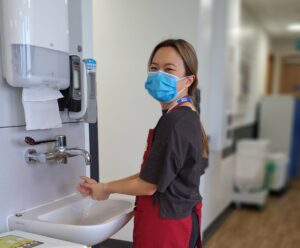 Patients attending the Haematology Day Unit may spend all day within the unit and the majority of our patients visit the unit at regular intervals over a period of time.
We want patients, carers and families to feel welcomed, supported and comfortable, and your role will support this goal.   You will serve food and drinks, provide activities, magazines and may need to escort or guide them to other areas.
In quieter moments, you might simply "hold the space", helping to create a welcoming and supportive environment, by being quietly visible, being there when needed, and stepping back when not. At other times, you might sit with patients who are undergoing treatment providing them with a listening ear and helping to ensure their well-being. Some patients may want to talk about their experiences.  The patient ages range from young adults to older people.
Times: Various
Could you help?
Our volunteers make a real difference to patients and staff.
Volunteering opportunities
Exciting volunteering roles available now.