News Flash – 9 March 2018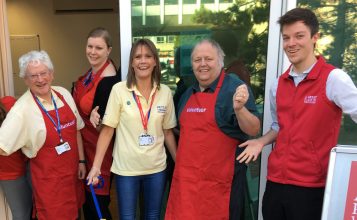 In this week's News Flash we have details of the staff governor elections, and what to do if interested in this role, clarification on twiddle muffs, what to do if asked to put putting thickening agents into drinks plus dates for diary.
Could you help?
Our volunteers make a real difference to patients and staff.
Volunteering opportunities
Exciting volunteering roles available now.