News Flash – 20 April 2018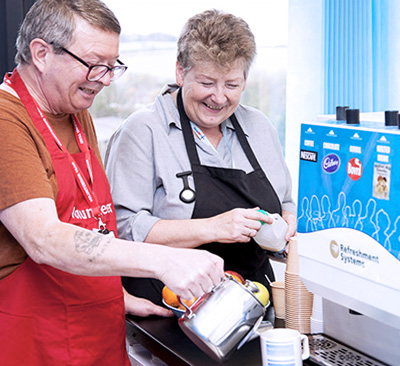 In this week's News Flash we've got important information regarding signing-in and signing out, an update on the Outpatient Hall refurbishment as well as the 70 day #endpjparalysis challenge.
Could you help?
Our volunteers make a real difference to patients and staff.
Volunteering opportunities
Exciting volunteering roles available now.