News Flash – 1 December 2017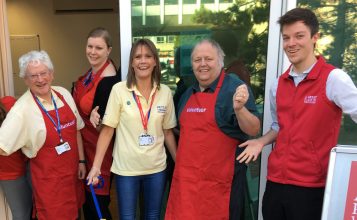 In this week's News Flash we have lots of information  including an update on the Christmas get-togethers, an important message about claiming travel expenses, and reminder about Tuesday's Volunteer Forum.
We'll be at the Mill Road Winter Fair on Saturday 1 December so look forward to seeing lots of people there.
Could you help?
Our volunteers make a real difference to patients and staff.
Volunteering opportunities
Exciting volunteering roles available now.