ADviser – October 2019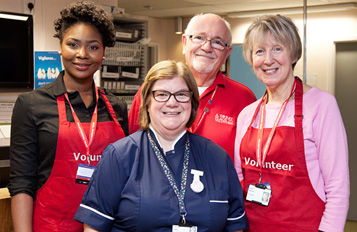 In this month's spooky special 'ADviser' we hear from Bill about his first few months as a Staff Governor, Arthur about his work with the American Battle Monuments Commission plus other news and events and our usual favourites of Monthly Montage and Volunteering in Numbers.
Could you help?
Our volunteers make a real difference to patients and staff.
Volunteering opportunities
Exciting volunteering roles available now.