Volunteer newspaper seller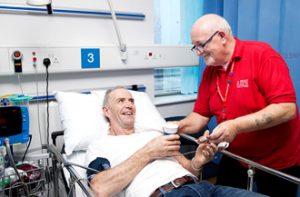 Newspaper sellers collect their newspapers from the newsagent on site and then visit the wards specified on their round sheet. We're looking for people who like an early start, are organised and have good basic numeracy skills (in order to manage a small float).
Time: AM (08:00 – 11:00)
Uniform: Red volunteer polo shirt
Could you help?
Our volunteers make a real difference to patients and staff.
Volunteering opportunities
Exciting volunteering roles available now.