RVS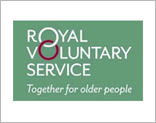 The cafes in Outpatients, Oncology and the Rosie Maternity Hospital provide food and drink to patients and relatives and friends during their time at Addenbrooke's. Coming to hospital can be very stressful and the calm presence and helpful attitude of the team helps to reduce the anxiety of patients and relatives. The cafes are very busy. Also the team operate a trolley service around the inpatient wards and the outpatient clinics. The surplus from the Retail Services is a gift to the hospital and supports projects and equipment purchases in Addenbrooke's.
In addition to the Retail Services RVS has volunteers who support patients and relatives in the Accident and Emergency Department at Addenbrookes. They provide emotional and practical suport to patients and relatives and friends and the volunteers are a calm presence. The volunteers are very much part of the whole Accident and Emergency Team who are providing high quality holistic care to vulnerable patients and support to relatives and friends.
In these various ways Royal Voluntary Service is helping patients, relatives and friends at Addenbrooke's.
Website: www.royalvoluntaryservice.org.uk 
Could you help?
Our volunteers make a real difference to patients and staff.
Volunteering opportunities
Exciting volunteering roles available now.