Endoscopy volunteer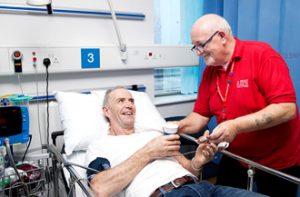 They are then able to go off to the concourse for a coffee or a wander because they have been informed what time to return. These little things make a huge difference to patients and their families. Endoscopy volunteers also assist staff to keep the unit tidy, and run errands as required. We are looking for friendly, thoughtful volunteers who are willing to be flexible, coping with busy times and quieter moments.
Time: AM (10:00 – 13:00) or pm (14:00 – 17:00)
Uniform: Red volunteer polo shirt
Could you help?
Our volunteers make a real difference to patients and staff.
Volunteering opportunities
Exciting volunteering roles available now.