Comments Cards Coordinator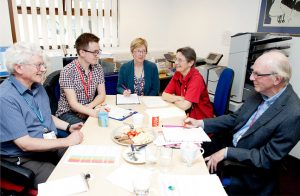 While this role doesn't involve direct patient contact, volunteers are certain to meet a variety of staff and patients as they complete the collection round and return the completed cards to the Patient Experience office. This role may suit someone who doesn't want direct patient contact.
Times: Flexible, two hours between 10:00 – 17:00
Uniform: Red volunteer polo shirt
Could you help?
Our volunteers make a real difference to patients and staff.
Volunteering opportunities
Exciting volunteering roles available now.